Jayjun All-in-one Multi Cleansing Mask
Discount per Quantity
Quantity
2
3 - 4
5 - 8
9 +
Price

SG$

39.30

SG$

38.90

SG$

38.50

SG$

38.11
SKU: JAYJ50012 - Need Help? Contact Us Leave Feedback
Categories: Brands, Dirt Removal, Dry Skin, Jayjun, Korean Skin Care, Masks, Prime Products, Sheet Masks, Shop by Concern, Skin Care, Uneven Skin Texture, Wash Off Face Masks
Contact Us
Please find the Live Chat Box at the bottom right corner. We're ready to help 18 hours a day, 7 days a week. Please send us a message if we're not available to attend to you. Email:
[email protected]
Call customer services on +852 3618 5855 (HK)
DescriptionHow toIngredientsQ&Athe BrandShipping
All-in-one Multi Cleansing Mask
Which skin type is it good for?
* Dry
* Oily
* Combination
* Sensitive
* Normal
What it is:
— This two-step Mask includes a Lip and Eye makeup remover swab and Bubble Cleansing Mask
— The makeup remover uses milk-infused cotton swabs to gently absorb eye and lip makeup without drying or irritating the skin

— Its refreshing, non-sticky formula coupled with the calcium in milk help to freshen and smoothen rough skin
— The Cleansing Mask employs a natural self-bubbling formula to effectively remove dullness-causing impurities while still moisturizing and nourishing the skin
It helps:
— Skin dryness
— Uneven skin texture
— Dirt removal
— Refreshing
TofuSecret guarantees a low price for this great Jayjun skincare item. We promise a lower price point compared to your local drugstores, pharmacies, or supermarkets.
Are you a fan of Jayjun products? Please check out Jayjun for all quality Jayjun products at TofuSecret.
How to:
Lip and Eye Makeup Remover Cotton Swab;
— Place the swab on your eyes/lips carefully and leave it for 10 seconds

— Gently wipe until the eye/lip skin is spotless

Bubble Cleansing Mask;
— Remove the Mask from the package and slowly spread it over your face

— Leave it for 3-5 minutes
— Peel it off and massage your face with the bubbles
Capacity: 5 Pcs

Made in: South Korea

Ingredients
Lip and Eye Makeup Remover Cotton Swab: Purified Water, Isohexadecane, Cyclopentasiloxane, Cyclohexasiloxane, Propylene Glycol, Sodium Chloride, Milk Protein Extract, PEG-40 Hydrogenated Castor Oil, PPG-26-Buteth-26, Fragrance, Phenoxyethanol, Methylparaben, CI 42090, CI 16185
Bubble Cleansing Mask: Purified Water, Glycerin, Dipropylene Glycol, Methyl Perfluorobutyl Ether, Methyl Perfluoroisobutyl Ether, Disodium Cocoamphodiacetate, Cocamidopropyl Betaine, Potassium Cocoyl Glycinate, Hydroxyethyl Urea, Phenoxyethanol, Styrene/VP Copolymer, Xanthan Gum, Citric Acid, Allantoin, Disodium EDTA, Fragrance
Questions and answers of the customers
There are no questions yet, be the first to ask something for this product.
Under the mantra 'Responsible for Beauty,' the brand has maintained stringent quality control measures by only using skin-friendly ingredients to deeply moisturize dry skin, brighten dull skin, and tighten wrinkled skin, for a revitalized, radiant appearance. 
And while there are lots of high-value skin care products from Jayjun, this Korean brand is well known for its line of highly-nutritious and revitalizing Masks. Among the renowned Masks include the Honey Dew Mask series, the Real Water Brightening Black Mask, and the Rose Blossom Mask. 
Other than offering you a wide selection of high-level products to choose from, Jayjun also uses advertising campaigns to enhance the brand's recognition. For instance, the brand recently collaborated with Drew Ballymore, a Hollywood actress to produce a limited-edition mask Series. Also, Chinese actress Fan Bingbing was recently appointed as the brand ambassador.
More Jayjun products at [Jayjun Online Store Page]
6% OFF On

 Use Code: SK2FEVER

 

6% OFF On

 Use Code: HIFU20



 All of our products are 100% authentic

 Guaranteed lowest price

 Why buy from TofuSecret?
TofuSecret guarantees a low price for this great item. We promise a lower price point compared to your local drugstores, pharmacies or supermarkets.
 

The secret of K-pop celebrities' perfect skin and v-shaped face! 😱

HIFU Lifting Treatment Portable Device for Home use

Non-surgical facelift system for [Wrinkle reduction / Tightening sagging skin on the neck / Lifting the cheeks, eyebrows, and eyelids / Enhancing jawline definition / Tightening of the décolletage / Smoothing the skin]

15% OFF  Use Code: HIFU20
Not sure which of our products is right for you? Take a quiz and you'll receive personalized skin care product recommendations and advice based on your answers. Start here:
Jayjun All-in-one Multi Cleansing Mask
— This Mask includes a Lip and Eye makeup remover swab and Bubble Cleansing Mask
— The makeup remover uses milk-infused cotton swabs to gently absorb eye and lip makeup without drying or irritating the skin
It helps:
— Skin dryness
— Uneven skin texture
— Dirt removal
— Refreshing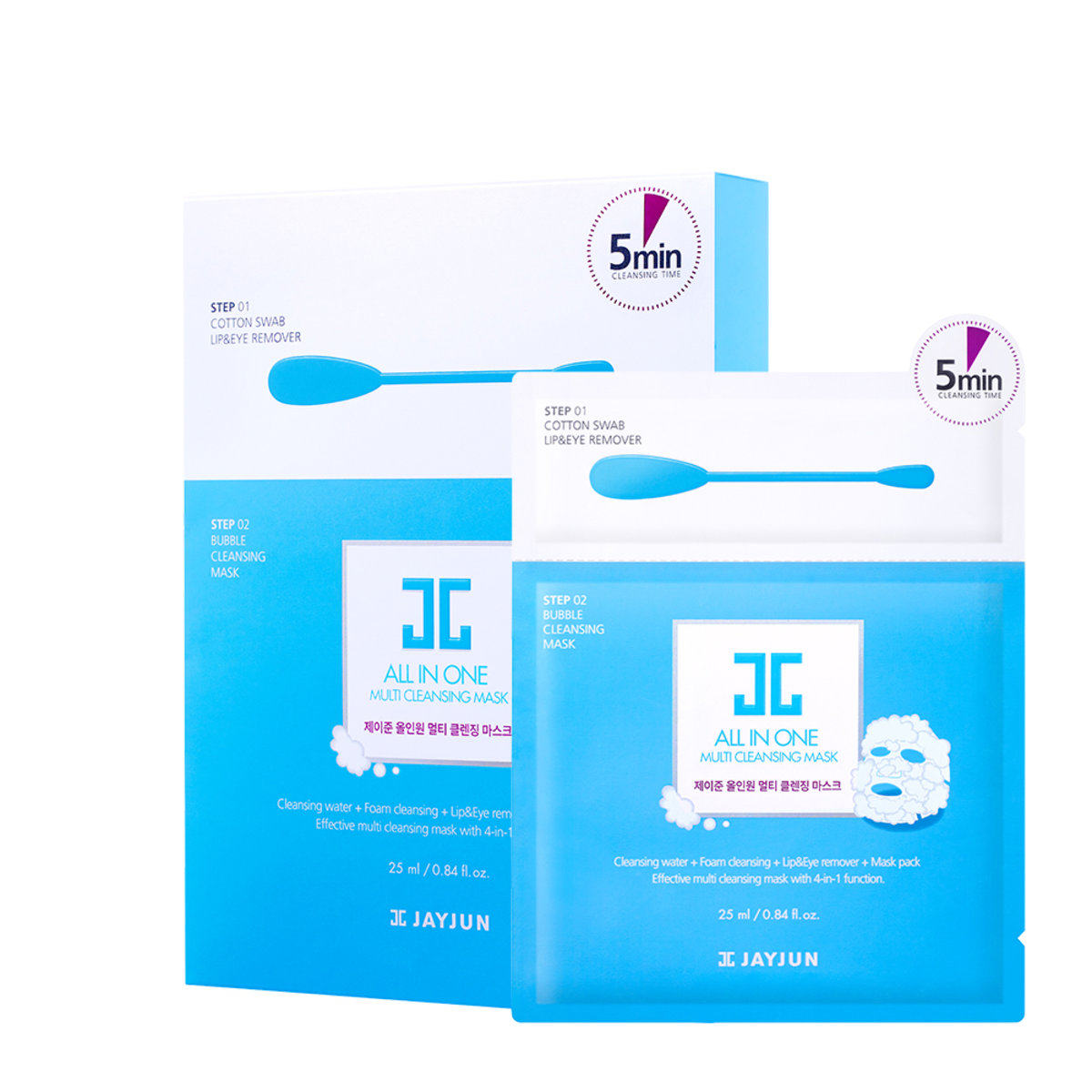 Related Products
Sale!

Brands, Damaged Skin, Day Cream, Dry Skin, Face Moisturizers, Korean Skin Care, Laneige, Moisturizers, Night Cream, Perfect Renew (Laneige), Prime Products, Sagging Skin, Shop by Concern, Skin Care, Uneven Skin Texture, Wrinkles

SG$

111.42 Purchase This Item And Earn 78 points!




1.69oz / 50ml