SK-II Men Facial Treatment Essence
Discount per Quantity
Quantity
2
3 - 4
5 - 8
9 +
Price

US$

8.97

US$

8.88

US$

8.79

US$

8.70
SKU: SKII30019 - Need Help? Contact Us Leave Feedback
Categories: Brands, Dark Spots, Dry Skin, Dull Skin, Essence, Face Moisturizers, For Him, Freckles, Japanese Skin Care, Moisturizers, PITERA Essentials (SK-II), Prime Products, Sagging Skin, Shop by Concern, SK-II, Skin Care, Uneven Skin Texture, Wrinkles
Contact Us
Please find the Live Chat Box at the bottom right corner. We're ready to help 18 hours a day, 7 days a week. Please send us a message if we're not available to attend to you. Email:
[email protected]
Call customer services on +852 3618 5855 (HK)
DescriptionHow toIngredientsQ&Athe BrandShipping
Men Facial Treatment Essence
Which skin type is it good for?
* Dry
* Oily
* Combination
* Sensitive
* Normal
What it is:
– The Essence is enriched with 90% Pitera™ which intensely moisturizes and revitalizes your skin to give it a new breath of life
– It also contains nourishing vitamins and amino acids that work to improve clarity and restore radiance to your skin
– Its gentle formulation carefully lifts off dead skin cells while promoting cell renewal to expose a delicate layer of soft, glowing skin
– The Essence restores the natural firmness to tighten sagging skin and reduce the appearance of wrinkles and dark spots
It helps:
– Skin dryness
– Skin dullness
– Promotes a brighter skin tone

– Uneven skin texture
– Promotes exfoliation
– Dark spots and freckles
– Sagging skin
– Fine lines and wrinkles
TofuSecret guarantees a low price for this great SK-II skincare item. We promise a lower price point compared to your local drugstores, pharmacies, or supermarkets.
Are you a fan of SK-II products? Please check out SK-II for all quality SK-II products at TofuSecret.
– Sprinkle an appropriate amount of the Essence onto your palm
– Massage your face gently until the Essence soaks in completely
Capacity: 7.78oz / 230ml
Made in: Japan
Ingredients
Galactomyces Ferment Filtrate, Butylene Glycol, Pentylene Glycol, Water, Glycereth 25 Pca Isostearate, Sodium Benzoate, Methylparaben, Menthoxypropanediol, Sorbic Acid
Questions and answers of the customers
This prestigious brand has maintained high levels of product quality for over 40 years, using the PITERA ingredient to deeply moisturize the skin, reduce the signs of aging, smoothen the skin tone, and promote radiance. Today, SK-II has a rich collection of high-end beauty products that effectively hydrate, soften, soothe, and rejuvenate your skin for a revitalized feeling. From essences to Masks and moisturizers, you can never go wrong with SK-II. 
More SK-II products at [SK-II Flagship Online Store Page]
6% OFF On

 Use Code: SK2FEVER

 

6% OFF On

 Use Code: HIFU20



 All of our products are 100% authentic

 Guaranteed lowest price

 Why buy from TofuSecret?
TofuSecret guarantees a low price for this great item. We promise a lower price point compared to your local drugstores, pharmacies or supermarkets.
 

The secret of K-pop celebrities' perfect skin and v-shaped face! 😱

HIFU Lifting Treatment Portable Device for Home use

Non-surgical facelift system for [Wrinkle reduction / Tightening sagging skin on the neck / Lifting the cheeks, eyebrows, and eyelids / Enhancing jawline definition / Tightening of the décolletage / Smoothing the skin]

15% OFF  Use Code: HIFU20
Not sure which of our products is right for you? Take a quiz and you'll receive personalized skin care product recommendations and advice based on your answers. Start here:
SK-II Men Facial Treatment Essence
What is SK-II Men Facial Treatment Essence?
– The Essence is enriched with 90% Pitera™ which intensely moisturizes and revitalizes your skin to give it a new breath of life
– It also contains nourishing vitamins and amino acids that work to improve clarity and restore radiance to your skin
– Its gentle formulation carefully lifts off dead skin cells while promoting cell renewal to expose a delicate layer of soft, glowing skin
– The Essence restores the natural firmness to tighten sagging skin and reduce the appearance of wrinkles and dark spots
It helps:
– Skin dryness
– Skin dullness
– Promotes a brighter skin tone

– Uneven skin texture
– Promotes exfoliation
– Dark spots and freckles
– Sagging skin
– Fine lines and wrinkles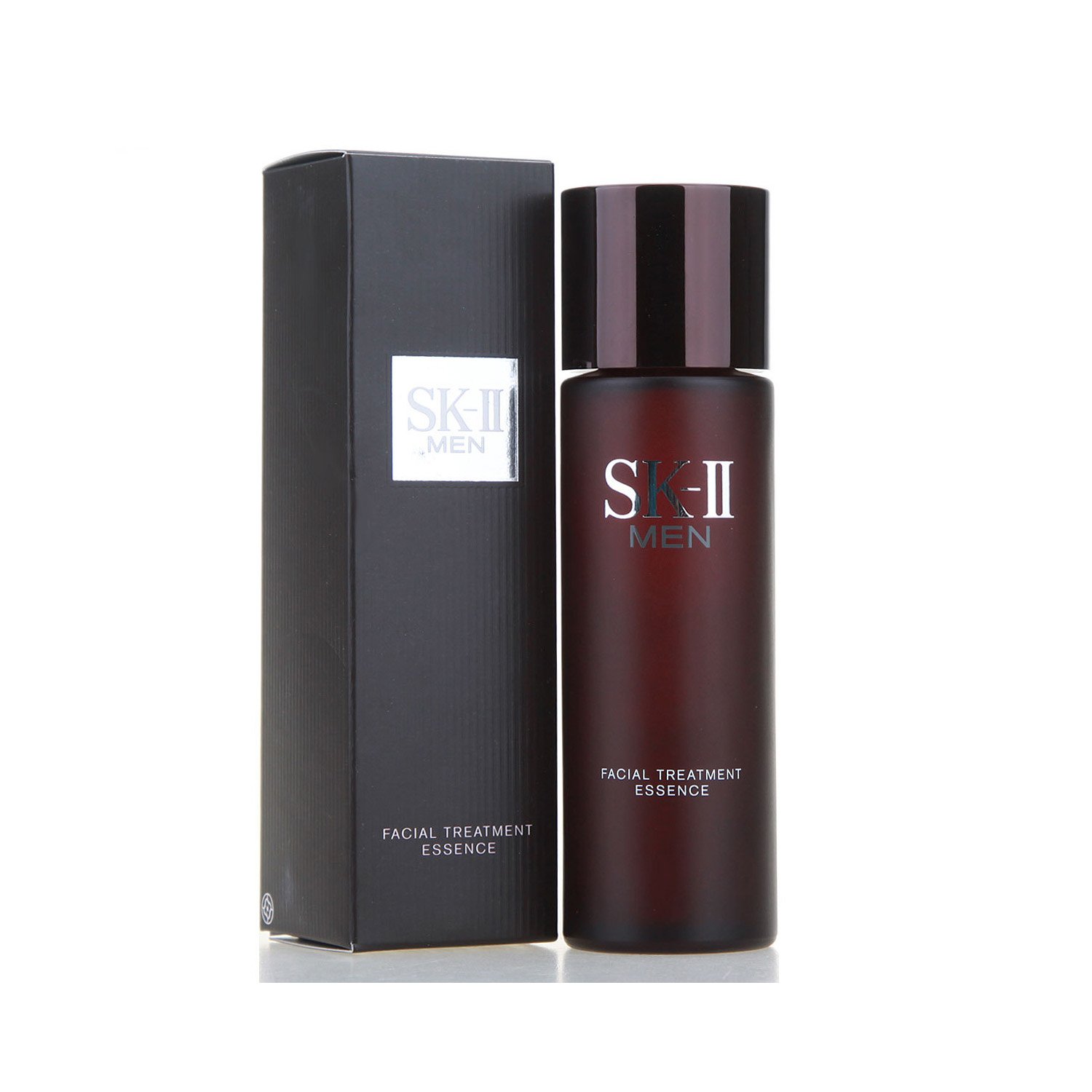 Questions and answers of the customers
Related Products
Sale!

Brands, Dry Skin, Essence, Face Moisturizers, Korean Skin Care, Laneige, Moisturizers, Perfect Renew (Laneige), Prime Products, Shop by Concern, Skin Care, Toners, Uneven Skin Texture, Wrinkles

US$

45.94 Purchase This Item And Earn 39 points!




4.06oz / 120ml

Basic Care (Laneige), Brands, Damaged Skin, Dry Skin, Korean Skin Care, Laneige, Prime Products, Shop by Concern, Skin Care, Skin care Sets, Sleeping Mask (Laneige), Uneven Skin Texture, Value Set (Laneige), Water Bank (Laneige), Wrinkles

US$

57.81Purchase This Item And Earn 57 points!




5 Items