The Ultimate Guide to Japanese Skincare — Evening Routine
As a follow up from the previous post about the Japanese morning routine, let's look into the evening routine.
The skin needs to be nourished in the morning and evening. Having learnt from my mother, I've always viewed the evening routine to be just as important as the morning one. It presents a chance for your skin to recover from the daily escapades and recharge for the next day. The best thing about the recovery phase is it happens undisturbedly while you sleep.
As simple as cleansing your skin in the evening sounds, it takes more than rinsing off the makeup. It's more like a way of taking off your daily struggles and getting ready for tomorrow. The night routine usually circles around repairing and enriching the skin so that you wake up with an all-new energy.
Whether it's a refreshing makeup remover, a creamy exfoliator, or a rejuvenating sleeping pack, the emphasis is to enjoy a worry-free good night of sleep.
Japanese Evening Routine
After a long, hectic day, the best thing you can do to your skin is to treat it with a repairing serum. From the scorching sun to the polluted environment, your skin fights numerous battles during the day, which might sometime result in breakouts. And even if your morning skincare routine is on point, your skin needs some time away from the cruel daytime cycle to recharge. What's more, regeneration occurs at night, which makes the evening routine very important for your skin's overall health.
So, if you have a specific skin concern that you want to address, the best time to do it is at night. During this time, the skin calmly absorbs the active ingredients and initiates the repairing process swiftly.
STEP 01
Makeup Removal
You should know the necessity of removing makeup after a long day, I bet. But many people overlook oil cleansing when they want to remove both makeup and impurities from the skin. It is no wonder that certain foam/gel cleansers can dissolve the oil-soluble makeup and the water-soluble impurities at once. Still, the complex formula might be too harsh to your skin. Lessen the burden on your skin by having two gentle cleansers — a cleansing oil and a foam/gel cleanser!

Note: Use an eye makeup remover for waterproof mascara and eyeliner. Soak a cotton pad with the oil and place it over your covered eyes for seconds to melt the eye makeup.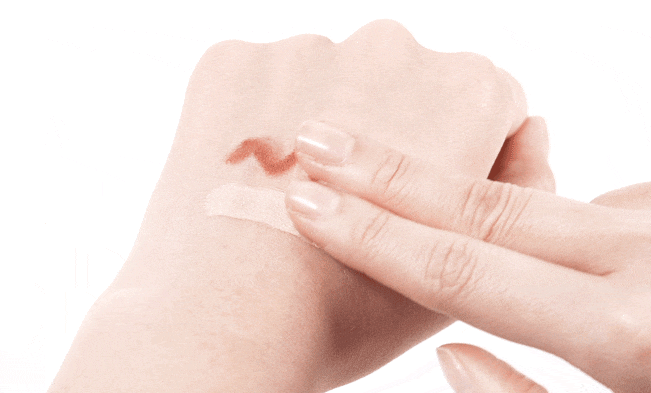 So, here are some of our top recommendations:
Brands, Cleansers, Dirt Removal, Dry Skin, Dull Skin, Face Wash & Cleansers, Japanese Skin Care, Makeup Removers, Mandom, Shop by Concern, Skin Care

US$

16.73




7.44oz / 220ml
1. Bifesta Cleansing Lotion
This gentle cleansing lotion does a better job than your regular makeup remover. It uses a non-irritant formula to wrap the skin and remove makeup residue without causing dryness. The lotion contains ingredients like hyaluronic acid, which deeply moisturizes the skin, leaving you with a clearer and softer complexion.

The water-based lotion does more than just removing makeup. It seeps deep into the pores to remove trapped dead skin cells and makeup oil, thereby preventing acne. With all these qualities and relatively affordable price, Bifesta Cleansing Lotion is certainly worth your consideration.
Biore, Brands, Cleansers, Cleansing Oil, Dirt Removal, Dry Skin, Dull Skin, Japanese Skin Care, Makeup Removers, Pores, Shop by Concern, Skin Care

US$

18.52




5.07oz / 150ml
2. Biore Cleansing Oil
Biore Cleansing Oil is another premium makeup remover that does the job flawlessly. This Japanese novelty uses oriental herbs to remove makeup residue, including waterproof mascara. And just like Bifesta Cleansing Lotion, it also wipes off other impurities, leaving you with renewed, breathable skin. The cleansing oil also regulates the water balance, so that you're not left with dry skin after cleansing.

The cleanser comes in a neat, easy-pump bottle, thus avoiding spillage during use. Simply pump 2-3 times on the palm, massage your face, and watch the makeup melt off. And yes. It won't leave any residue behind.
Sale!

Brands, Cleansers, Cleansing Oil, Dirt Removal, Dry Skin, Dull Skin, Fancl, Japanese Skin Care, Makeup Removers, Pores, Prime Products, Shop by Concern, Skin Care




4.06oz / 120ml
3. Fancl Mild Cleansing Oil
This smooth oil cleanser carefully removes impurities from the pores, including stubborn makeup without stripping the skin of its moisture. And though it might be pricier, it's worth the price. It's free of common irritants, which makes it ideal for sensitive skin, and it doesn't affect the natural moisture balance. More so, it removes dirt and excess oils from the pores to prepare the skin for other skincare products. The easy press button makes application easier and neater while saving you money.
STEP 02
Exfoliation
Proper exfoliation wipes out dead cells clouding your skin, consequently uncovering a fresh new look. Exfoliating regularly opens the way for moisturizers and other products to penetrate deeper, making them contribute more to the skin. Ultimately, shedding off the dead skin cells gives you a new outlook characterized by fresh and youthful skin.

While everything points to the importance of exfoliation, we recommend that you don't over-do it. Once or twice is regarded ideal, but you might even have to do it once a week if you have sensitive skin. So, why not shed off the flaky, dry layer of your skin?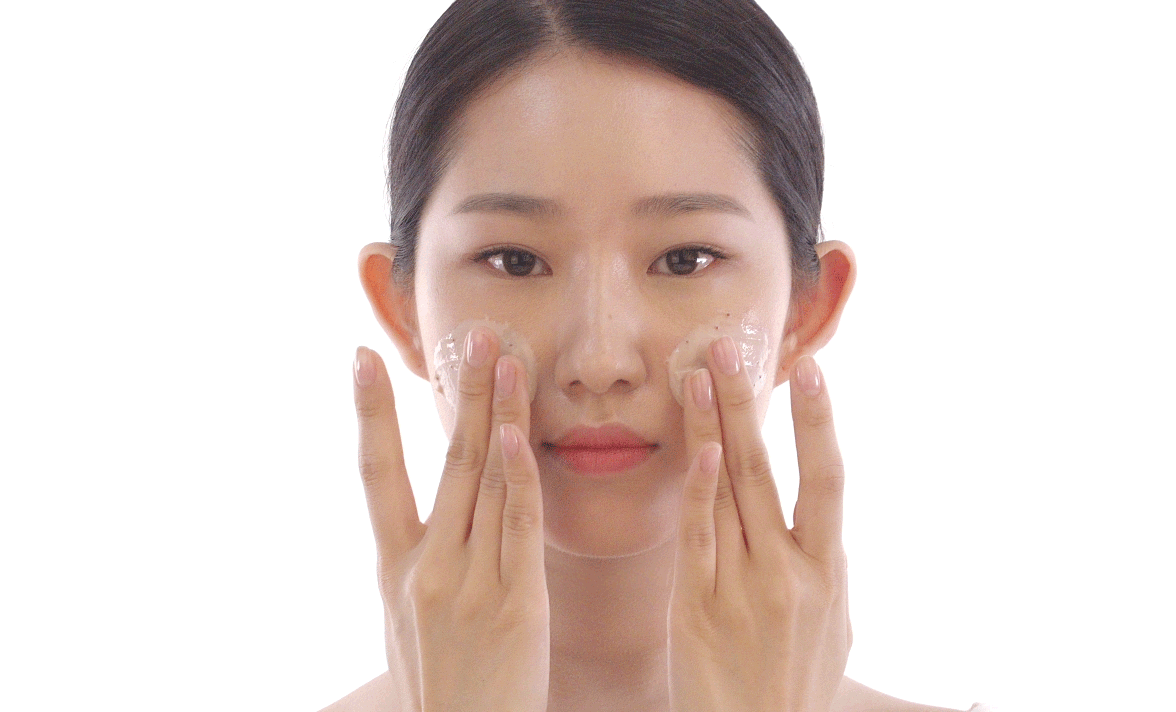 So, here are some of our top recommendations:
1. Cure Natural Aqua Gel
This moisturizing exfoliator uses 91% Activated Hydrogen Water to deeply hydrate the skin throughout the exfoliation process to avoid irritation. The gel gently lifts off the top layer of dry, chaffy skin from the skin to expose a fresh, smooth new layer. With the fresh layer, the skin absorbs follow-up products like moisturizers much better. It also has an anti-oxidant effect that successfully protects the skin from free radicals that might damage the skin.

As soon as you wash off your face, the skin feels smoother than ever. Just pump 2-3 times on your palm and massage your face. Once you're done, wipe off the little balls on your face with lukewarm water before proceeding to the next step.
2. Kose Sekkisei Clarifying Essence
This exfoliating serum works to actively hydrate the skin to make peeling off much easier and avoid irritation. Packed with essential natural extracts like Coix Seed, Angelica, and Rose Multiflora, it moisturizes and brightens the skin while regulating sebum production to tighten the pores. The Clarifying Essence leaves you with a completely new complexion — smoother and more refined. What's more, you only need two pumps and a cotton swab, nothing more!
STEP 03
Lotion
With the makeup, dirt, and dead skin cells gone, there's no better time to lotion your skin. As discussed on the morning skincare routine Japanese lotions are lightweight, and application is a bliss. You can also use your hand to massage the lotion into your skin or a cotton pad. I recommend going for concern-specific concerns to refresh and repair your skin. Check out the previous article for recommended Japanese lotions.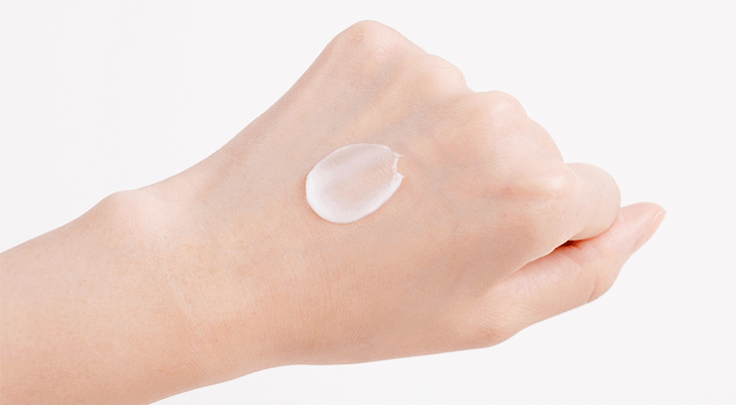 STEP 04
Face Mask/Pack
Everyone seems to be masking nowadays, especially in Japan. Face masks are becoming a great way to detox the skin after a long day. So, what makes these masks ideal for evening skincare? Well, no one has time to walk around with a mask in the morning, especially if you have to rush out. However, you have plenty of time at night to walk around with your face mask as the skin absorbs the active ingredients. More so, Japanese masks are incredibly adhesive, and you can carry one with your activities in the house with the mask on.

These cotton masks are drenched with different formulas that target specific skin concerns. Whether it's brightening, moisturizing, or anti-aging, there's a mask for every concern. The best thing about mask packs is their ease of use. Simply retrieve one from the sachet and align it over your face to ensure it fits properly. Leave it on for 15-30 minutes and peel it off. Finally, massage the remaining essence for maximum absorption.

Depending on your skincare routine, face packs can be used 2-3 times a week. Also, you can always massage the essence on your neck and hands so they can also enjoy the moisturizing and brightening benefits.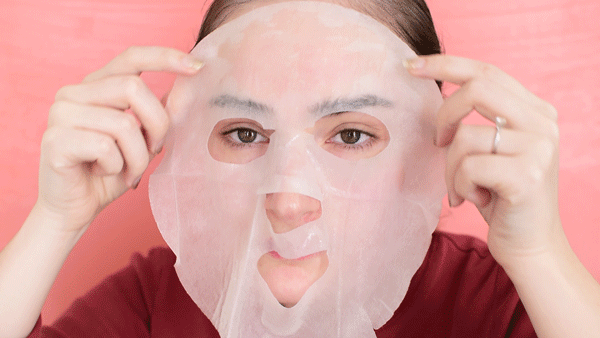 So, here are some of our top recommendations:
1. MINON Amino Moist Face Mask
This moisture mask utilizes both reservoir and purified amino acids to refresh and revive the skin. It's formulated with hyaluronic acid, an essential ingredient that deeply hydrates dry skin. Getting this product outside Japan is very hard and usually costs more than what tourists pay for. You don't have to worry about that anymore though, because we have you sorted here, with a pack of four.

Like other skin packs, MINON Amino Moist Face Mask is easy to apply. It uses some of the renowned Japanese herbs with zero fragrance in the formula. It's ideal for dry and sensitive skin.
2. UTENA Premium Puresa Face Mask Series
The UTENA Premium Puresa Face Mask Series is another novelty Japanese mask pack line whose popularity goes beyond Asia. There are three different masks in the series; hyaluronic acid, collagen, and royal jelly, and each pack comes with 3 pieces. That's not all; the set contains 33g of golden jelly serum. Yes! That's enough hydration for the driest skin.

With all the serum, you might as well prepare for more time with the mask. The best thing about it, the sheet is comfortable, and the mask will hold on your face all night long — not that you'll need it for that long. Simply remove it from the pack and spread it over your face for at least 20 minutes. For the remaining serum, massage on your face in circular motions to enhance absorption. You can also massage your neck and hands with the extra essence.
Sale!

Anti-Aging, Brands, Damaged Skin, Dry Skin, Dull Skin, Freckles, Japanese Skin Care, Kose, Masks, Pores, Sheet Masks, Shop by Concern, Skin Care, Whitening, Wrinkles




5 Pieces
3. Kose Clear Turn White Face Mask Series
For almost a decade now, the Kose Clear Turn White Face Mask Series has been the no. 1 best-selling face mask in Japan. And while some people might shrug it off and attribute the success to the brand's dominance, a mask series doesn't get to be at the top for 9 years out of luck. Numbers don't lie, and the success only affirms what we already knew; Kose is a pacesetter in the skincare and beauty industry.

` Another positive from this series is the variety of masks available for you to choose from. Whether you want to moisturize, brighten, firm, or take care of the pores, there's something for everyone. The pack also boasts of 27ml of serum packed with botanical ingredients to moisturize and plump the skin.
STEP 05
Serum
This step might be optional in the routine, but that does not take away the unmatched brilliance of Japanese Serums. Firstly, they're made of small molecules that easily penetrate the skin to introduce active ingredients to the core of your skin. This makes serums very effective in treating specific skin concerns, including aging, dullness, dryness, and dark spots.

Contrary to popular belief, serums are not moisturizers but rather concern-driven skincare products. So, if you want to deal with discoloration, for instance, I recommend using the relevant serum before applying the sleeping pack. Pour an appropriate amount on your palm and massage it continuously until fully absorbed.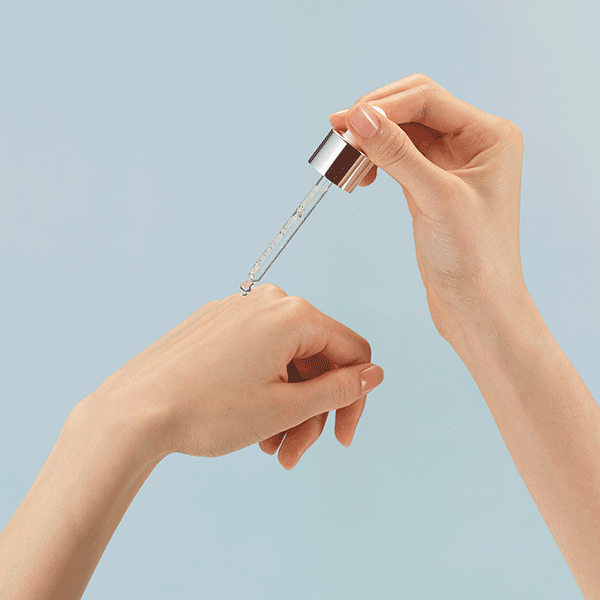 So, here are some of our top recommendations:
Sale!

Anti-Aging, Brands, Dry Skin, Essence, Face Moisturizers, Japanese Skin Care, Prime Products, Shiseido, Shop by Concern, Skin Care, The Best Skincare Awards, Ultimune (Shiseido)

US$

2.83 –

US$

7.50




1.01oz / 30ml, 1.69oz / 50ml, 3.4oz / 100ml
1. Shiseido Ultimune Power Infusing Concentrate
This all-in-one serum from Shiseido boasts of anti-aging and skin repairing effects. It effectively moisturizes the skin and strengthens the natural barrier to contain the moisture inside. In addition to protecting the skin, it also smooths the texture and prepares the skin for the moisturizer.

The concentrate is fast-absorbing, which helps deliver the essential minerals to the skin's deepest layers. And if that wasn't enough, the concentrate has a subtle floral fragrance that relieves and soothes the skin before you retire to bed.
STEP 06
Eye Cream
Eye creams are very important in Japanese skincare culture. Why? You might be asking. There are different varieties on the market, all of which are designed to counter specific concerns. Whether it's dark circles and puffiness or fine lines and wrinkles, you get what is suitable for your eyes. Unlike the morning eye creams, which are usually designed to cushion the delicate skin and protect against environmental stressors, the night ones are meant to repair your eyes. From moisturizing to firming and refining, eye creams are very important.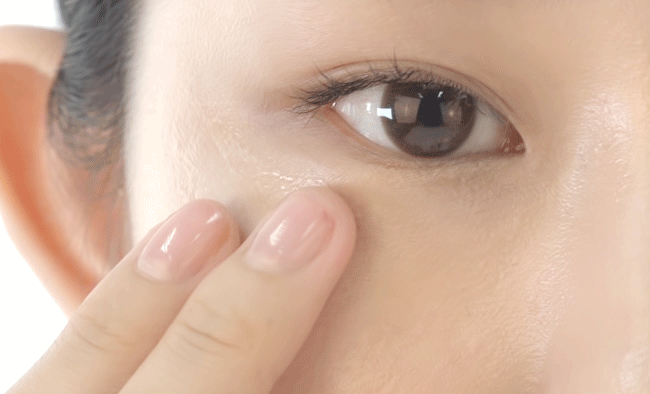 So, here are some of our top recommendations:
1. SANA NAMERAKA Honpo Wrinkle Eye Cream
This high-efficiency eye cream uses fermented soy milk and Vitamin E to nourish the delicate eye skin. It firms the eye skin while diminishing fine lines and wrinkles. The cream is pretty much common among Japanese women, and you can get one for your eyes from here. It's also relatively affordable and effective in terms of refining the eye skin.
2. SK-II R.N.A.POWER Eye Cream Radical New Age
This award-winning R.N.A. POWER series from the cult classic SK-II brand is one of the best anti-aging eye creams. It's formulated with essential ingredients, most of which are naturally extracted to firm and refresh the eye skin. It's also easily absorbed by the skin, and it doesn't take long for you to see the results. Just scoop a moderate amount and massage the eye skin with your fingertips. The cream has a gentle fragrance that soothes and relaxes your eyes just before you go to bed.
STEP 07
Cream/Sleeping Pack
Lastly, a sleeping pack seals your evening skincare products together, so they work out the magic while you rest. And like the rest of the products in the routine, sleeping creams are designed to meet different skincare needs. Whether you want to repair damaged skin, moisturize, or firm wrinkled skin, there something for every concern. Also, since it's the last step of the routine, the creams are generally a bit thicker than the previous products.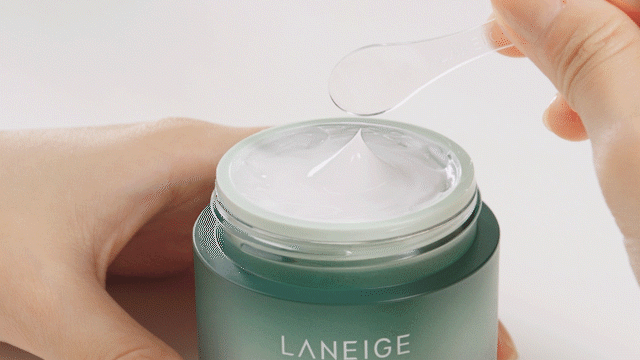 So, here are some of our top recommendations:
1. HADA LABO Perfect Gel
This moisturizing gel sums up the evening skincare routine. The best thing about it is it plays different roles, all of which are meant to recharge the skin overnight. It has a smooth consistency as well, which makes application and absorption blissful. Simply spread on the face evenly before bed and wash it off in the morning. What awaits you in the morning is a moisturized and glowing complexion, getting you ready for the day ahead.
Brands, Day Cream, Dry Skin, Face Moisturizers, Kicho, Korean Skin Care, Moisturizers, Night Cream, Night Cream, Prime Products, Sagging Skin, Shop by Concern, Skin Care, Uneven Skin Texture, Wrinkles

US$

33.57




8.5oz / 250ml
2. KICHO Sheep Oil Soaking Cream
KICHO Sheep Oil Soaking Cream uses lanolin, fruit ingredients, and deep ocean water to revive your skin. Lanolin is similar to human sebum, which makes it easy for the skin to absorb. The cream solves the problem of dryness and roughness overnight so you can wake up with a lush, youthful complexion. It also enriches the skin with minerals and nutrients while restoring elasticity for firmer, plumper skin.
And that's it! Congratulations on your newly acquired knowledge of the Japanese skincare routine. As promised when introducing the morning skincare routine, I hope you've seen how simple and straightforward the routine has been. Again! You don't need 30 steps to maintain healthy skin. Not even 10! Some steps are optional, and it all depends on your specific skin type. For instance, you don't need to exfoliate every day. Also, most of these products are to be applied 2-3 times a week, which means there are days that you'll have to let your skin rest. On such days, simply removing the makeup and moisturizing the skin will do. Trust me! The Japanese skincare routine is one of the most basic and effective there ever have been.