The Ultimate Guide to Japanese Skincare — Morning Routine
Ever wondered why Japanese women never seem to age? My mother is a little over 70 years old and, there's very little difference between her skin and mine. I understand why her skin is flawless, but my friends always find it hard to comprehend. Ever since I was a young girl, I always saw her repeat the same morning routine without fail. Of course, there were times that she'd try out new products, but the routine pretty much remained the same.
I've used Japanese skincare products all my life too, and I think I'm doing great. And yes! South Koreans are also known as skincare merchants, but there's something pristine about Japan that's hard to overlook. To many, Japan is just but an East Asian island country. However, to skincare gurus, there's more than what meets the eyes. Japan is the land of magical moisturizers, incredible cleansers, and unmatched sun protectors.
Debunking the Japanese Skincare Fallacy
In a space that's awash with countless articles of bloggers recommending unimaginable 'Japan skincare secrets,' picking a single routine can be overwhelming. In fact, some will go as far as writing about '30 Japanese skincare steps' that you're supposed to follow all year. Too much. Don't you think? As a born and bred Japanese girl, I'll confidently tell you that you don't need 30 steps to maintain healthy skin. The secret is to start with the basics and gradually customize your routine based on your skin's specific needs.
For those visiting the country, major cities like Tokyo or Osaka are chock full of beauty shops. This is not only an advantage because you have a variety, but also a tricky situation. After all, you have to determine who's selling the right product for your skin. That's it. There's so much information going around (often exaggerated) and a wide variety of Japanese skincare products. The only missing link? A Japanese native with a first-hand account and sincere context of the skincare industry. And that's where I come in — I'll give you a tour of the Japanese morning skincare routine that will suit your skin perfectly.
Remember, it's all about going back to the basics and only adding what your skin needs the most!
Japanese Morning Routine
As stressed before, Japanese skincare routines revolve around the basic principles. And as you'd expect, the morning routine is different from the evening one, mostly because you're exposed to the sun and other external aggressors during the day than at night. Before you leave the house, you must be well protected from the harsh UV rays and still look glamorous.
The morning routine should thus be centered around cleansing, moisturizing, brightening, and sun protection products. With such a simple and straightforward routine, your skin remains protected throughout the day, without giving up your natural, translucent glow.
STEP 01
Facial Wash
Before heading out, we recommend that you 'untangle' your facial skin and prepare for the new day. The Japanese skincare world is packed with different cleansers to give you a refreshing start. Whether it's excess sebum in the pores, overnight grime, or dead skin cells, there's something for every concern. With the pores unclogged, your skin breaths better, and the complexion becomes clearer. What's more, cleaning the skin makes it more receptive to follow-up skincare products, allowing it to enjoy the maximum benefits of Japanese skincare.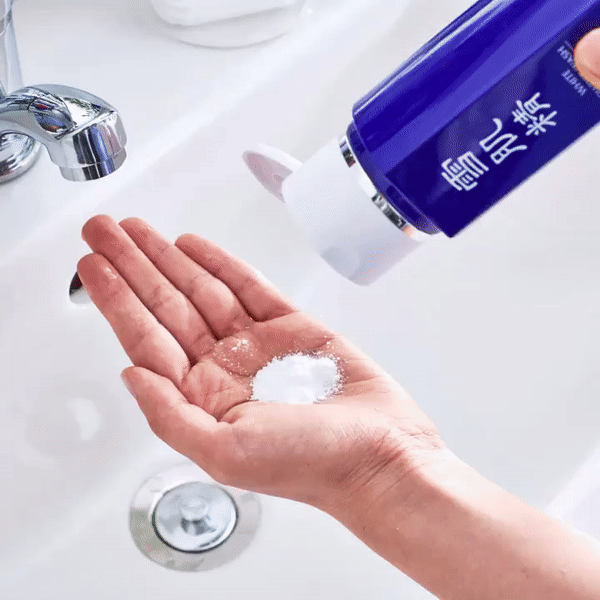 So, here are some of our top recommendations:
1. Rosette Cleansing Paste
This luxurious foam cleanser contains mineral-rich sea clay and rose fruit extract, two essential ingredients that deeply cleanse the skin and tighten the pores. The best thing about the cleanser is it's available in 4 different variations:
Acne Clear — moisturizing, anti-inflammation, & acne clearing
Marine Clay Smooth — clears blackheads and roughness
Ghassoul Bright — fights dullness while clearing dark spots
White Clay Lift — hydrating and firming
Glacier Mud Cleanse — removes excess oil and stickiness

Biore, Brands, Cleansers, Dirt Removal, Dry Skin, Face Wash & Cleansers, Facial Peels, Intensive Care, Japanese Skin Care, Pores, Shop by Concern, Skin Care

SG$

13.65




3.5oz / 100g
2. Biore Facial Foam (Extra Moist)
This Japanese Facial Wash is recommended for people with dry skin. The extra moist feature allows it to constantly moisturize the skin during cleansing to avoid irritation. This way, your skin feels clean and moist even after cleansing. Additionally, the ingredients in the Facial Foam enrich the skin and open it up to receive the benefits of a lotion.
3. Suisai Beauty Clear Powder
This enzyme powder wash lifts off dead skin cells, makeup residue, and excess oils effectively. It's formulated with moisturizing and brightening ingredients that leave you with a clearer and smoother complexion. The beauty powder prevents acne development and has a gentle formulation that's colorants and fragrance-free. Just add a few drops of water to the powder in your palm and massage off the grime from your face.
STEP 02
Lotion
Known by the locals as 乳液, lotions in the Japanese skincare world are just as important as any other product. After cleansing, a lightweight lotion comes in handy to soften the skin and prepare it for follow-up products. Unlike your regular body lotion, it has a lightweight formula and can either be applied by hand or a cotton pad. Simply soak a clean cotton pad with the lotion and lightly pat your skin. Easy. Right?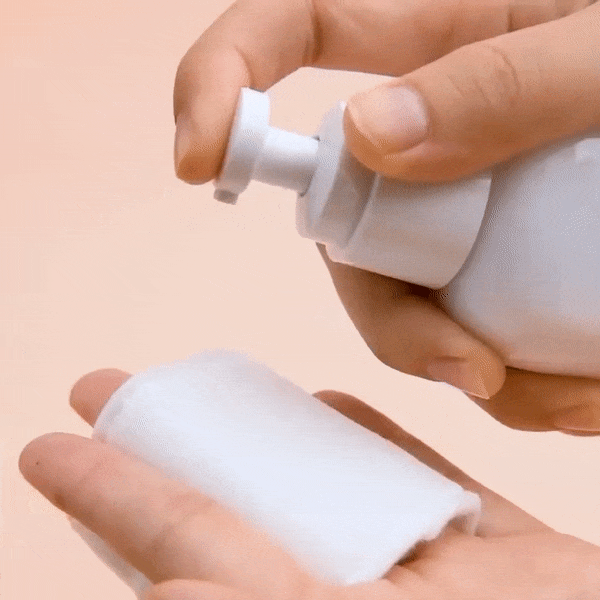 So, here are some of our top recommendations:
1. Kose Sekkisei Lotion
This medicated lotion uses Bombus, Toki, and Melosria extracts to give your skin a refreshing dose of moisture. It prevents skin dullness caused by dryness and inspires a youthful, radiant complexion. Moreover, you don't have to use a whitening product anymore if you don't want to; this lotion will brighten your skin.

The fact that it can serve two purposes in your daily routine makes it worth consideration, especially now that we're talking about starting with the basics.
2. HADA LABO GOKUJYUN Super Hyaluronic Lotion (Rich)
The Super Hyaluronic Lotion (Rich) is one of the most ingenious lotions that I have ever used. To start with, it contains 3 types of hyaluronic acid, which actively moisturize and smoothen the skin. It improves the skin's water-holding capacity so that you have a suppler and firmer complexion in the long run. The best thing about it is HADA LABO is a household name with a massive presence in Hong Kong, Taiwan, and Singapore.

What are you waiting for? Indulge your skin with the incredible HADA LABO Super Hyaluronic lotion.
3. SANA Soya Milk Lotion
SANA Soya Milk Lotion is a soya bean-enriched essence that effectively moisturizes the skin and restores elasticity. Soy protein boosts collagen production, which firms the skin while hyaluronic acid revives dull skin. What's more, this milky lotion also regulates melanin production to control pigmentation. I think it's worth considering for your routine. Right?
STEP 03
Essence
Though many people skip this part of their Japanese skincare routine, there are numerous benefits of using one. Firstly, there's nothing wrong with skipping the step, especially if your skin is okay without it. However, an essence acts as an extra precautionary product for specific skin concerns. For instance, if you're battling premature skin aging, an anti-wrinkle essence will help restore your youthful complexion. Similarly, if you have extremely dry skin, a hydrating lotion can make a huge difference when applied consistently.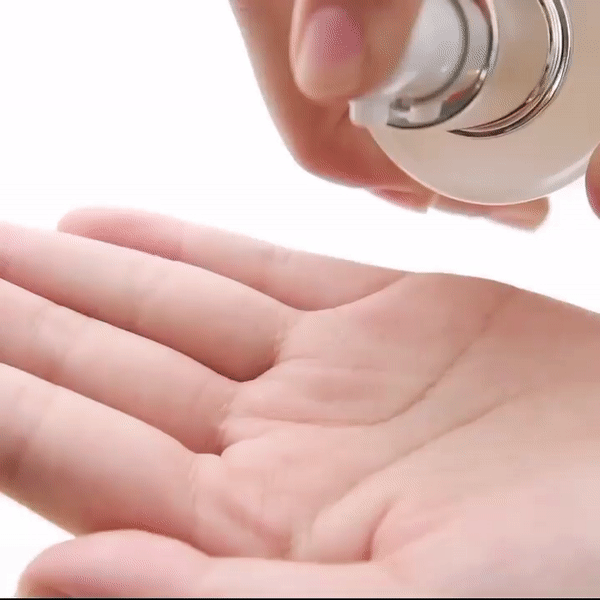 So, here are some of our top recommendations:
1. Naturie Skin Conditioning Gel
This lightweight conditioner doubles as a skin moisturizer, softener, and soother. The Hatomugi extract ingredient deeply penetrates the skin to enrich and revive your skin from the inside. Applying the gel right after the lotion helps to lock in the moisture for long-lasting suppleness. Additionally, it has a non-sticky formula and doesn't burden the skin.
Sale!

Anti-Aging, Brands, Dark Spots, Dry Skin, Dull Skin, Essence, Face Moisturizers, Freckles, Japanese Skin Care, PITERA Essentials (SK-II), Prime Products, Sagging Skin, Shop by Concern, SK-II, Skin Care, The Best Skincare Awards, Uneven Skin Texture, Wrinkles

SG$

48.18 –

SG$

424.55




1.01oz / 30ml, 11.16oz / 330ml, 2.54oz / 75ml, 5.41oz / 160ml, 8.5oz / 250ml, 7.78oz / 230ml
2. SK-II Facial Treatment Essence
Everyone that understands Japanese skincare knows the SK-II skincare brand. In particular, this iconic essence is the ultimate example of the brand's high standards of quality. Its lightweight formulation glides on the skin smoothly, leaving you with an all-new complexion. Whether it's the fine lines, dark spots, rough spots, or dullness, SK-II Facial Treatment Essence sands out everything.
3. SK-II R.N.A. Power Radical New Age Essence
This anti-aging essence is designed to nourish the skin while diminishing fine lines and wrinkles. It gradually restores your skin's natural elasticity to reduce the size of enlarged pores and ultimately inspire a smoother, more complex complexion. With just but a few drops, you can confidently go about with your day with flawless, glowing skin.
STEP 04
Moisturizer — Creams and Emulsions
Wait! We just got to the moisturizing part? One important factor that sets Japanese skincare apart is that moisturizing starts from cleansing to sun protection. The only difference is in the consistency of the product — it gets thicker as you move on. In the winter, thick Japanese creams provide the perfect shield for your skin while emulsions take over during summer.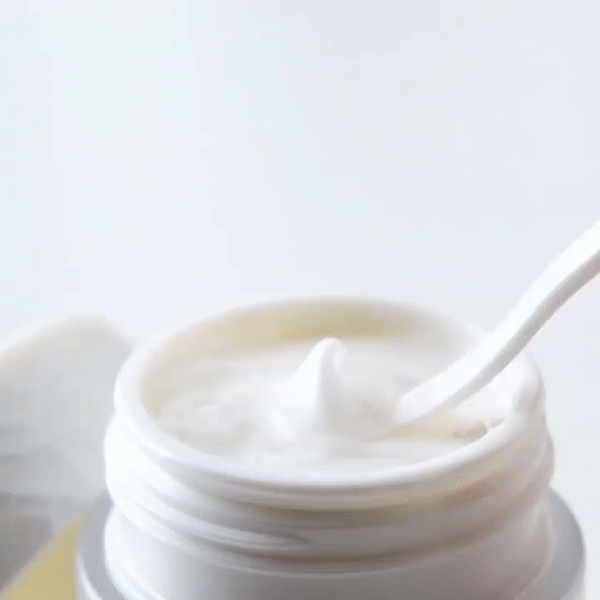 So, here are some of our top recommendations:
Sale!

Anti-Aging, Brands, Day Cream, Dry Skin, Face Moisturizers, Japanese Skin Care, Moisturizers, Pores, Prime Products, R.N.A. Power (SK-II), Sagging Skin, Shop by Concern, SK-II, Skin Care, Uneven Skin Texture, Wrinkles




0.53oz / 15g, 1.76oz / 50g, 2.82oz / 80g, 3.5oz / 100g
1. SK-II R.N.A. Power Radical New Age Cream
This moisturizing cream uses the renowned R.N.A. formula to moisturize and nourish dry skin. Its strong brightening effect helps to buff out dryness while hydrolyzed soy reclaims lost vitality. Ultimately, the cream diminishes wrinkles and tightens pores for a smoother, firmer complexion in the long run. Also, a small amount of the cream covers a large area, and it doesn't feel sticky.
2. Kose Sekkisei Emulsion
This skin-whitening emulsion uses oriental herbal ingredients to deeply moisturize the skin while regulating melanin production to control over pigmentation. Its lightweight, quick-absorbing formula glides smoothly without overburdening the skin. The emulsion's strong whitening effects clear out dark spots while filling out wrinkles and fine lines.
STEP 05
Sunscreen — UVA/UVB Creams
Unbeknownst to many, sunscreens are a year-round necessity and not just a summer-time skincare product.  And while it might be the last step of your Japanese skincare routine, there's no doubt about its importance. According to dermatologists, everyone should use a broad-spectrum sunscreen. Yes. Broad-spectrum coverage sunscreens protect the skin from UVB rays that cause sunburns and UVA rays that might cause lasting skin damage.

Everything from mere sunburns to lasting age spots and uneven pigmentation, an SPF 30+ sunscreen provides efficient cover. Remember, one time is not enough. Reapply the sunscreen throughout the day, especially after extended sun exposure and towel drying. .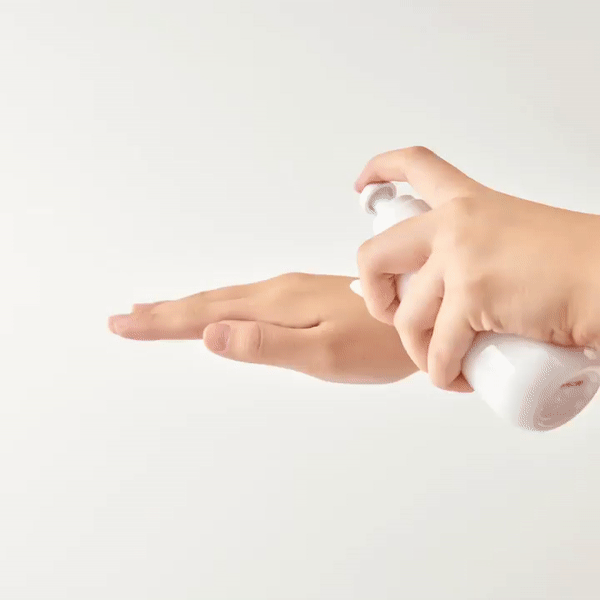 So, here are some of our top recommendations:
1. ANESSA SUNSCREEN SERIES
hese series of super water-proof sunscreens by Shiseido boasts of powerful UV protection. What's more, they're available in up to 5 different variations to meet your specific coverage needs. The fact that Shiseido is behind the name should be enough to inspire trust in the brand. This Japanese powerhouse is known around the world as a pacesetter in the skincare and beauty industry. So, check out the different titles available on the series and pick the one that complements your skin.
2. ALLIE Extra UV Gel SPF50
Allie is an incredible series of sunscreens off the Japanese Kanebo brand. The Extra UV Gel SPF50, in particular, is a high-efficiency sunscreen that lights up your complexion while still protecting the skin from the sun rays. It spreads gently on the skin without feeling sticky. With SPF50, it also prevents the development of dark spots, leaving you with an ever glowing complexion.
3. Biore UV Aqua Rich Watery Gel SPF50
This lightweight gel sunscreen uses a robust micro-defense system to blocks out UV rays completely. In addition to offering protection, essential ingredients like hyaluronic acid and royal jelly extract moisturize and soothe the skin. This way, your skin remains soft and glowing with a zero chance of sun damage.
That's it! The Japanese morning skincare routine is 10 times easier than the exaggerated clickbait filler material on the internet. The emphasis is on basic skincare principles, with optional steps that can be customized depending on your skin needs. These products are formulated with incredible Japanese herbal ingredients that have been used for generations. So, make sure you take a look at some of the recommended products and curate a concern-specific Japanese morning routine. .
Wait for the evening skincare routine which will be out next week for more incredible Japanese products.