5 Underrated Summer Skincare Tips
BY TOFUSECRET
Jul 18, 2020
Playing at the beach, lounging at the rooftop bar, and dancing in heady music festivals sounds like the ideal summer plan. The summer presents an opportunity to head outdoors and enjoy the renewed breeze. Whether you're an extrovert or not, there's undoubtedly something for everyone.
Your skin is more susceptible to breakouts and sun damage during summers. According to dermatologists, different seasons call for different skincare approaches. It's summer now, so let's say goodbye to the spring skincare approach. While you can easily think of more frequent use of sunscreen, you need more than sunscreen to survive the summer.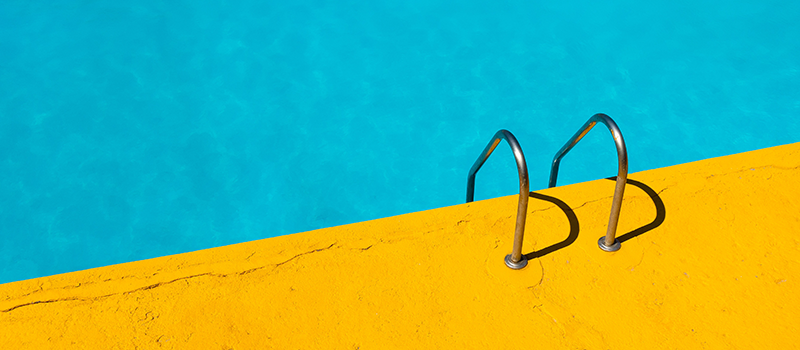 Having said that, here's a simple dermatologist-approved skincare routine for the summer:
The lighter, the better!
If you have two toners to pick and the only difference is the texture, we recommend going for the light option. Contrary to popular belief, covering your skin with heavy products doesn't mean sun protection. Summer leaves your skin a bit more oily than usual. The thick-textured products are more likely to occlude your skin (make it harder for your skin to breathe). Replace your regular heavy cream with a lightweight emulsion, or replace your emulsion with a serum!
2-in-1? Perfect!
As stressed before, the summer is the time to substitute your elaborate skincare routine with a simpler one. Overburdening your skin can lead to clogged pores and acne, especially for people with acne-prone skin. Use products that serve two purposes in your routine! For example, a lightweight moisturizer with SPF30+ that moisturizes and protects the skin against sun damage. There are numerous dual-purpose products suitable for the season, and you just have to pick the one that fits in your routine. 

Exfoliate regularly.
Exfoliation doesn't have to stop in the summer. While it's not recommended that we over-exfoliate to prevent exposing the delicate skin layer to harsh conditions, regular exfoliation is necessary. Especially if you have oily skin, skin experts recommend exfoliating at least twice a week. The One Step Clear Pad by COSRX is a dermatologist-approved chemical exfoliator to wipe off excess oil, unclog the pores and remove the dead cell skin. 

Never forget about hydrating.
When sweating is a full-time job, the best relief you can give your skin is regular hydration. Take your eight glasses of water every day and follow with a lightweight moisturizer for your skin. If you think water is too bland to keep you drinking, add a few slices of lime in the water to make it more drinkable. Detox water is to help make the 'eight glass rule' more achievable and enjoyable. 

Of course, sunscreen.
Sunscreen products are always classified by SPF and PA. Do you understand the number that follows the word "SPF"? And the number of + after "PA"? You might believe the higher, the more effective. Let's learn what SPF and PA mean!
SPF is the abbreviation of Sun Protection Factor, an evaluation of UVB protection against sunburn. And the number that follows is the factor. Usually, you will get sunburn after being exposed to heavy sunlight for 15 minutes. With an SPF 10 sunscreen, you are protected against sunburn for 150 (15 x 10) minutes. PA means Protection Grade of UVA. A PA+ sunscreen can prevent you from tanning for four hours, PA++ for eight hours, and so on.  
Because sunscreens with higher SPF and PA places more burden on your skin, you should choose the sunscreen that best suits your needs. If you are staying indoors, an SPF 15 – 20, PA+/++ sunscreen will be enough. Otherwise, you should choose SPF 20 – 40, PA++/+++. 
Consider specific types of sunscreen with long-lasting or water-resistant benefits for outdoor sports or water sports if necessary. Because sunscreen still wears off because of the exposure to air and water, you should always remember to reapply the sunscreen every two hours throughout the day, especially after washing hands or sweating like a pig. 
Also, remember to spread sunscreen on all exposed areas. From the face, neck, hands, legs, back, and chest, full protection is the right protection. You should apply at least 5ml of sunscreen on your face and neck; 5ml on your arms; and 20ml on your two legs. If you are not using enough amount, it doesn't work no matter how high the SPF of the sunscreen is.
Reminder: even if you have worn sufficient sunscreen, wearing sunglasses, a hat, and bringing an umbrella cannot be overlooked to maximize sun protection.
In addition to the dermatologist-approved routine, there are a few pointers to live with during the summer. They include:
Make sure your choice of makeup is non-comedogenic. With all the heat and humidity, the last thing you need is clogged pores.

Avoid longer baths with exceedingly hot water. This combination will get you dry, flaky skin.
That's it! Modification for summer skincare is one of the most underrated routines. You don't need a tremendous change in your skincare routine. But it helps you enjoy glowing, shiny complexion, and most importantly, shapes your skin's health throughout the year. Take action for your glowing, youthful-looking skin throughout the summer!